Connecticut's Lighting and Grip Supplier Since 1995
We Will Be Closed 12/12/-12/17/2023
Sales, Rentals and Services (203) 208-0615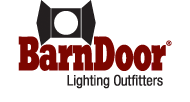 Rentals
Looking to Buy?

Rental Policy
Rental Requirements: Advance equipment booking recommended to guarantee availability, copy of the customer's driver's license, and credit card on file.


Equipment Pick Up/Return: Customer responsible for equipment pick up and return, unless arrangements have been made with BarnDoor Lighting for equipment delivery. Fee for equipment delivery based on mileage/time.


Rental Rate: Barn Door Lighting charges three days for a one week rental. Equipment is picked up at BarnDoor Lighting between 2:00 p.m. and 5:00 p.m., unless other arrangements are made. If picked up prior to 11:00 a.m., the current day is considered part of the rental. On the date of return, the equipment is expected back to BarnDoor Lighting prior to 11:00 a.m. For individual rental rates, please refer to rental product pages.


Insurance: An insurance certificate is required for all lighting and grip equipment rentals. Most customers provide their own insurance certificate, with BarnDoor Lighting Outfitters as the certificate holder. The insurance needs to be high enough to cover the value of the equipment replacement. Typical plans are $20,000 to $100,000.


Customer Insurance: If customers provide an insurance certificate, the customer is responsible for the deductible amount in the event of a loss.


BarnDoor Insurance: If a customer doesn't have insurance or doesn't have the time to secure their own insurance, BarnDoor will charge the customer 15% of the value of the rental to use our own policy. However, the customer will be responsible for paying the first $500.00 for any damage or loss.


Possible Loss: In the event of a loss, customer's will be required to pay the deductible amount at the end of rental period. The insurance company will be notified of the replacement cost of the equipment, and the insurance company will pay BarnDoor Lighting for the loss directly.


Expendables: Expendables provided for a rental job will be charged based on actual usage.
Sales Policy
Privacy Policy

Third-Party Web Beacons: We use third-party web beacons from Yahoo! to help analyze where visitors go and what they do while visiting our website. Yahoo! may also use anonymous information about your visits to this and other websites in order to improve its products and services and provide advertisements about goods and services of interest to you. If you would like more information about this practice and to know your choices about not having this information used by Yahoo!, click here.


Web Pricing and Content

Due to the volume of product and price changes we receive from our manufacturers, our web and in-store prices are subject to change without notice.

We will notify our customers by phone or email if a price has changed after an order is placed, should there be a discrepancy.

Unfortunately, due to the frequency and the volume of changes made to the web site, we are not responsible for any typographical errors that may occur. Thank you for your understanding. If you notice any errors, please let us know.


In Store Pricing

We are frequently asked why our in-store retail prices are a bit higher than our web store prices. That's because we have product specialists on staff that are available to assist our in-store customers with product training and demos. This incremental cost, plus the cost of inbound shipping, retail space and related expenses, requires us to charge slightly higher in-store prices.


Returns and Exchange Policy:

15 Day Return Policy (from date order is received), for Lighting equipment, Grip equipment, Tools and Bags. ***Please note: if returning an item, we must be notified within 3 days of receipt of order. Item must be returned to us within 15 days of receipt of order.

Returns May Be Subject to 20 - 30% Restocking Fee

Shipping fees are not refundable.

Expendable Supplies (Bulbs/Lamps, Gels, Tape, Rope, and other expendable supplies) are Not Returnable.

Items returned after 15 days will not be accepted.