Connecticut's Lighting and Grip Supplier Since 1995
We Will Be Closed 12/12/-12/17/2023
Sales, Rentals and Services (203) 208-0615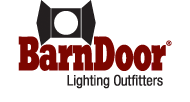 Rentals
Looking to Buy?

Insurance
An Insurance Certificate is Required to Rent Equipment
Most customers provide their own insurance certificate, with BarnDoor Lighting Outfitters as the certificate holder / additional insured / loss payee. The insurance needs to be high enough to cover the value of the equipment replacement. Typical plans are $20,000 to $100,000. Insurance policy must cover "Rented Equipment from Others" which can be found under an "Inland Marine" policy or an "Equipment Floater". A "General Liability" policy does not provide coverage for "Rented Equipment from Others".
Customer Insurance:
If customers provide an insurance certificate, the customer is responsible for the deductible amount in the event of a loss.
Insurance certificate must list the following:
Additional Insured & Loss Payee
BarnDoor Lighting Outfitters, LLC
232 Branford Rd
North Branford, CT 06471
BarnDoor Insurance
If a customer doesn't have insurance or doesn't have the time to secure their own insurance, BarnDoor will charge the customer 15% of the value of the rental to use our own policy. However, the customer will be responsible for paying the first $500.00 (the deductible) for any damage or loss.
Possible Loss
In the event of a loss, customer's will be required to pay the deductible amount at the end of rental period. The insurance company will be notified of the replacement cost of the equipment, and the insurance company will pay BarnDoor Lighting for the loss directly.