Connecticut's Lighting and Grip Supplier Since 1995
We Will Be Closed Sept 14 - 18, 2023
Sales, Rentals and Services (203) 208-0615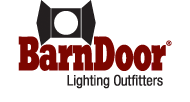 Rentals
Looking to Buy?

FAQ's
What are Barn Door Lighting Outfitter's office hours?
Barn Door Lighting's office hours are 9:00 a.m. to 5:00 p.m.


Rental pick up: 2:00 p.m. to 5:00 p.m.
Rental return: 9:00 a.m. to 11: 00 a.m.


Where is Barn Door Lighting Outfitter's retail store/rental facility located?
Barn Door Lighting is located at:
232 Branford Road, North Branford, CT 06471
(Far end of the building next to Canton Racing.)

Rental gear is picked up and returned through the side overhead door. Please come in the front door and announce yourself first.


If I need to pick up rental gear when Barn Door Lighting is closed, can special arrangements be made?
Rental equipment pick up is between 2:00 p.m. - 5:00 p.m. however, we understand that isn't always possible. If you call our office at 203-208-0615, or Toll Free at: 1-888-276-3667 between 9:00 a.m. – 5:00 p.m., you can make arrangements for early or late pick up. However, if the pick-up time is before or after office hours, an additional fee may be charged to arrange for staff to be available, depending on the time.


What time does the rental equipment need to be returned?
Equipment return is between 9:00 a.m. and 11:00 am. If equipment is returned later than 11:00 a.m., an additional day will be charged. However, we are reasonable, so don't rush to get here. If you are running a few minutes late, that's ok.


If I am on set, and I need additional gear that I didn't anticipate, can I add additional gear onto an existing rental order?
Yes, give Barn Door Lighting a call. If the equipment is available, it will be set aside for pick up, and the additional rental cost will be added to your order. If you cannot pick up the gear, you can arrange for Barn Door Lighting to deliver the gear to your location, if in CT, for an additional charge.


If I rent a van or truck from Barn Door Lighting Outfitters, can I drive it?
No, the only drivers authorized to drive a van or truck, are Barn Door Lighting insured drivers. If you want to rent the van or truck, we can arrange for someone to drive it to and from the production. Our approved drivers are experienced electricians and grips and typically are booked as a crew member on the job. When you call, we will discuss what drivers are available, who would be best for your project and quote you the daily rate for their services. The driver will bill you directly for their services.


What types of payment does Barn Door Lighting Outfitters accept?
Barn Door Lighting Outfitters accepts all major credit cards, Paypal, check and cash. Payment is expected when the equipment is picked up. If additional charges are incurred during the rental period, the costs will be charged separately.


If I need expendables, can I have them held for pick up with my rental gear?
Yes, Barn Door Lighting has a fully stocked retail store with the expendables you will likely need for your shoot. If you call ahead, we can hold the supplies so they are ready for you when you arrive. If you need something special that we don't stock, we can order if for you.


What type of insurance will I need to rent equipment?
An insurance certificate is required to rent equipment or an additional 15% fee is charged to the rental cost to use Barn Door Lighting Outfitter's insurance. (Please see the Rental Policies tab for more specific details regarding insurance.)